Were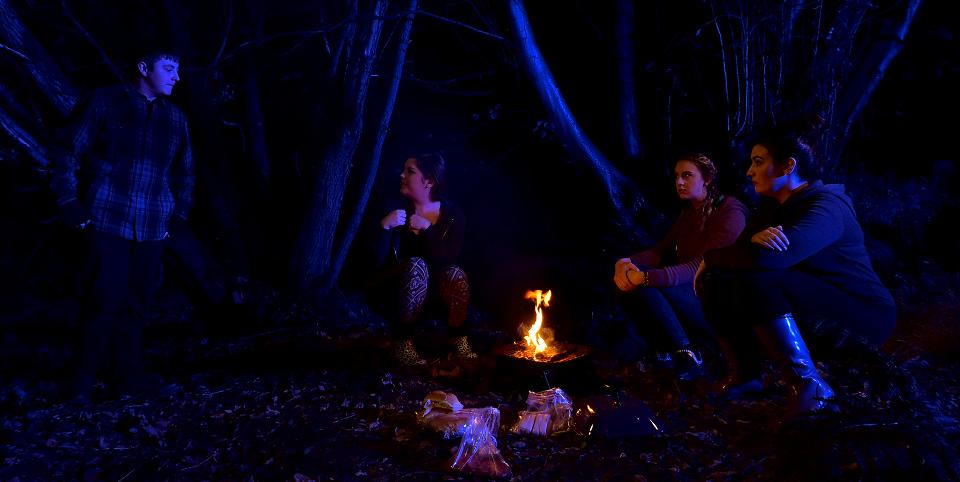 Were is an 11 minute dark, tense and atmospheric horror short, about three girls camping in the woods who are approached by a sinister stranger.
Starring Rhona MacKay, Lara McBride, Serena Doran, Alan Symington, Gary Fyfe & James Kerr
Written, Directed, Produced & Edited by Julie Robinson
Full Credits Below
Were was shot in Coatbridge, Scotland, on the 8/9th October 2016 and completed in April 2017.
It can be viewed here:

Screenings
19th February 2017 at Blackfriars, Glasgow
Official Selection - Jennifer's Bodies Film Festival as part of Women In Horror Month

26th April 2017 at BBC Pacific Quay Viewing Theatre, Glasgow
Private screening for cast, crew & colleagues.

5th July 2017 at Artisan Tap, Falkirk
Official Selection - Indiehouse Film Festival
4th November 2017 at The Classic Grand, Glasgow
Best Of Scottish Selection - Glasgow Horror Festival
11th January 2018 at The Glasgow Film Theatre, Glasgow
Selected by Hans Lucas for Blueprint - Scottish Independent Shorts
Full Credits

CAST
Rhona MacKay
Lara McBride
Serena Doran
Alan Symington
Gary Fyfe
James Kerr
CREW
Writer, Director, Producer,
Editor & Visual Effects Artist:
Director Of Photography:
Allan Brown
Camera Operator:
Kieran Farrar
Sound Recordist, Dubbing Mixer
& Score Composer:
Jenn Ruxton
1st Assistant Director:
Zarah Hill
Practical & Special Makeup Effects:
Julian Robinson
Make-Up Artist & Creature Designer:
Hairdresser:
Lorna Godfrey
Catering:
(Crew Happiness Provider)
Trieda Hill
Runner:
Stephanie Orr
Security:
On-Set Photographers:
Gary Morgan
Filmed in 4K Ultra High Definition
on Panasonic AG DVX-200
Supplied by:
SPECIAL THANKS
The Hughes Family - Coatbridge

Luisa & Staff - Kirktonholme Fermead Nursery
Tony Kennedy - Teknique Systems Ltd
Thiago Ferraz - TILT Professional Makeup